COACHING SKILLS: THE MISSING LINK FOR LEADERS
This paper finds that coaching is a powerful managerial tool. Organizations can develop and facilitate the appropriate culture, training and support that managers need to adopt the coaching behaviors that will make them more effective.
Download Now
TRUST: AN ESSENTIAL INGREDIENT FOR LEADERSHIP SUCCESS
A key component of successful working relationships between leaders and followers, trust enagles cooperation, encourages information sharing and increases openness and mutual acceptance.
Download Now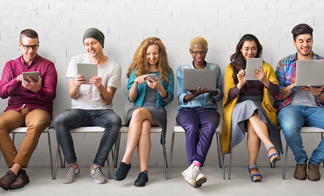 millennials in the workplace
The Millennial Generation (born 1981-1995) is 76 million strong, and comprise 36% of today's workforce, growing to 46% by 2020. Managers who learn how to inspire Millennials to contribute their talents could far outperform their competitors.
Download Now